Already signed up? Sign in now
Get your free online Advent calendar now!
Register below for your free In the Night Garden Live online Advent calendar and win a gift for your little one!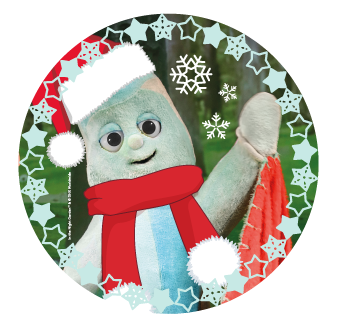 WE RESPECT YOUR PRIVACY
Our online Advent calendar is specially made for families who want to see Igglepiggle, Upsy Daisy and friends in real life at In the Night Garden Live. By entering your details above you give us permission to contact you about In the Night Garden Live performances happening near you. We may also email and send you SMS about other shows and events available from Family Tickets we think you will be interested in. You may unsubscribe at any time. See our privacy policy for more information.
Join the 20858 fans already signed up for their Advent calendars.
Free online Advent Calendar with Igglepiggle and friends
This Advent you could win a giant Night Garden Live soft toy worth £29 every day from 1 to 24 December.

Get your FREE online Advent calendar now and countdown to Christmas with Igglepiggle, Upsy Daisy, Makka Pakka and friends. Sign up takes less than a minute and it won't cost you a penny. Behind each door you'll find your favourite characters featured in songs, dances, animations and games. And you never know, you could win a giant soft toy of Igglepiggle, Upsy Daisy or Makka Pakka for your little one to cuddle!
How to win
Simply open a door every day from 1 Dec to 24 Dec between 6am and 6pm for your chance to win. You'll get one chance to win every day. So if you don't win when you open today's door, there's another chance to win tomorrow. Chances to win are limited to one chance per day, per household. Ts & Cs apply.